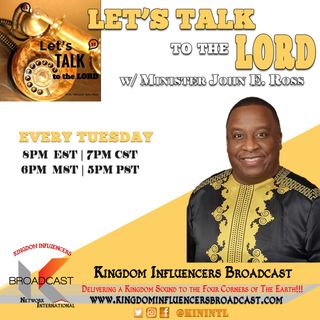 Let's Talk to the Lord
834
Sesiones
834
Sesiones
173
Descargas
173
Descargas
Connect with me @(316) 393-9465.

Sign up on Spreaker. Join Us in the CHAT ROOM to leave your comments. .follow us to get real talk.

Let's Talk to the Lord Gospel Radio will discuss how society issues relate to biblical theology. Your Host is Minister John Ross of The Omega International Prophetic Ministries in Wichita, Kansas. To be a guest call (316) 393-9465.